Rakan's School Holiday Revision Program
Quick, thorough and effective revision during the school holidays!!!
Caters for Primary 4,5,6 (UPSR),Form 1, 2,3(PT3), Form 4, 5 (SPM) and Form 6(STPM) students.
Highly demanded by many!!
What is Rakan's School Holiday Revision Program all about?
Critical Fact!
Exams are likened to a war which is yet to be won. In this context, both war and studies require extensive preparation when one aspires to succeed in their agenda.  Sufficient exercise and continuous effort are needed in order for students to champion the examination battle. Considerable effort will be wasted where  students tend to forget their  subject matter  which they would have learnt and accumulated  before the holidays.
Usually, when school reopens, only then many move up their effort and become serious when they begin from scratch to recall the knowledge acquired prior to the term break. In many cases, this is quite common as students  tend to neglect their studies as enjoyment and play would overshadow their  obligation to hit the books and  revise their subjects. Having said that, isn't it wise for one to balance work and play wisely especially,  during the school  holidays? Wouldn't it be good if one has fun while keeping in touch  with their subject matter. This is exactly why Rakan organises school holiday revision programmes.
The simplicity of the matter is that time should not be misused hence, school holidays must be spent wisely. Henceforth, school holidays are one of the most crucial time frame which is at ones disposal to carry out sufficient amount of practice in enhancing  ones exam preparations.
We strongly feel that Rakan's School holiday Revision Program will help  students to be  tuned to their studies, conduct adequate revision and to manage work and play appropriately so that they could triumph in their upcoming exams.
Don't miss Rakan's highly demanded School Holiday Revision Program!!!
100% exam oriented
Handled by Dedicated Teachers
Emphasis given to right answering techniques, latest marking schemes and easy remembering methods
Critical topics and important exam questions are discussed
Click the below link on view Rakan's quality teaching: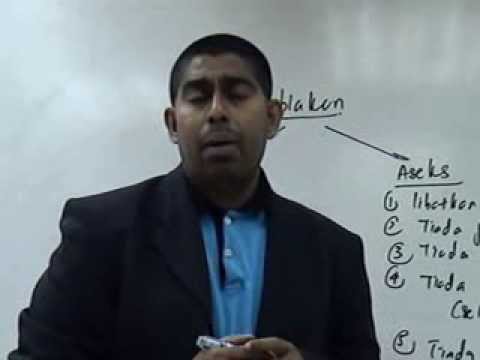 You must attend Rakan's School Holiday Revision  Program because …
Discussion of critical topics
Be informed of the important topics and questions to be focused for the year
Exam skills
Learn the right answering techniques to score maximum marks in exams
Writing skills
Master the correct way to write good Karangan and Essay in order to attain maximum scoring.
Learn to Understand
Gain traction over your  studies   as our  experienced teachers strive to make you understand by delivering the subject matter in the easiest and simplest fashion possible.
Be Motivated
Get yourself inspired by our highly motivated teachers
Helpful Notes
Get hold of  our study booklet which comprises of  summarised notes, questions and sample answers.
Dedicated Teachers
Handled by very experienced and caring teachers who are willing to go the extra mile to make you understand.
Be Quick !
Register right away for Rakan's  School Holiday Revision Program.
Register Early and Save on your RM$$$.
Cordial Reminder
Price depends on the month that you make payment. Call at once to 012 – 680 5900 to know about the price discounts. Of course, when you pay early you tend to enjoy a lower rate.
Due to overwhelming response for Rakan's School Holiday Revision Program in the past, we will close the registration upon successfully achieving our target number as the seats are limited. We urge you to book your place early to avoid disappointment. All bookings are on a first come first serve basis.
For those unable to attend for Rakan's School Holiday Revision Program, you could purchase Rakan's Mail Order Exam Tips that has the most complete tips, notes and questions, as well as answers for many subjects.
Suggested  Dates & Investment to be made:
| | | | | |
| --- | --- | --- | --- | --- |
| PHASE | TERM | Month | Duration | Investment |
| 1 | 1st Term Holidays | March | 1 Week | Call 012- 680 5900 to find out about the latest promotional discounts |
| 2 | 2nd Term Holidays | May/June | 2 Weeks | Call 012- 680 5900 to find out about the latest promotional discounts |
| 3 | 3rd Term Holidays | September | 1 Week | Call 012- 680 5900 to find out about the latest promotional discounts |
| 4 | 4th Term Holidays | November/December | 5 Weeks | Call 012- 680 5900 to find out about the latest promotional discounts |
Price is inclusive of all subjects as packaged below. Terms and conditions apply.
| | |
| --- | --- |
| UPSR  – 6 subjects | BM (Pemahaman & Penulisan), B.Inggeris (Comprehension & Writing), Maths  and Science |
| PT3 – 4 subjects | B.Melayu, B.Inggeris, Maths and Science (P.Islam & Kemahiran Hidup are optional) |
| SPM (ARTS) – 7 subjects | B.Melayu, B.Inggeris, Mathematics, Sejarah, Science Ekonomi and Perdagangan |
| SPM (SCIENCE) – 8 subjects | B.Melayu, B.Inggeris, Mathematics, Sejarah, Physics, Chemistry ,Additional Mathematics and  Biology |
Don't waste anymore time.
Call us immediately to 012 – 680 5900 to book your place.
Payment Instructions:
The payment method is either through cash bank in, bank draft, cheque , online transfer or direct pay at Rakan's centre. The account number and payment details are specified below. Payment must be made at least a week prior to the program date. Seats will only be confirmed once we have received the full payment. Payment through cheque must be cleared at least seven days before the program date.
After successfully  making payment into the specified a/c no (For payment modes mentioned above except for direct pay at Rakan centre), you are then requested to take a snapshot or photocopy of the payment slip/cheque deposit slip as prove of payment and subsequently, do WhatsApp the image to 012 – 680 5900, or scan and email the photocopied payment slip to info@rakan.edu.my. Also, do not forget to include details such as the student, parent and school  name, postal address,  level ( students current standard/ form in school), stream pursued for those in Form 4,5 or 6, and all other relevant contact information like telephone number, email address and etc,  along with  the WhatsApp or email sent . If all information are in order and the payment made has been verified, then the application/ registration / subscription would be accepted where we shall revert back with a conformation reply.
Account Details:
All payment must be made to My Synergy Solutions bearing the below stated account number:
Maybank

512295100233

Public Bank

3164519409
Make payment and  book your place right away!!
Important Notice
Repeating SPM students must obtain prior permission from the management.
We reserve absolute right to discard any application and refund any payment made   without any interest, reason/s or prior notification.
Indiscipline students will be expelled from the program.
All payments made are non-refundable and non-transferable.
Disclaimer:
Our program is not success guaranteed, but it will certainly help toimprove and upgrade the performance of students.
• Terms & conditions apply